The Pines of St. James Community
Found in Murrells Inlet, the Pines of St. James offers one of the most affordable communities in the area. It's one of the best locations you will find with homes ranging in price to fit just about any budget.
The community offers something rather special in Murrells Inlet and its close enough to Myrtle Beach to allow you to commute for work. When you're looking for the right property to call home and you want to live near Myrtle Beach, the Pines of St. James may just be the community for you.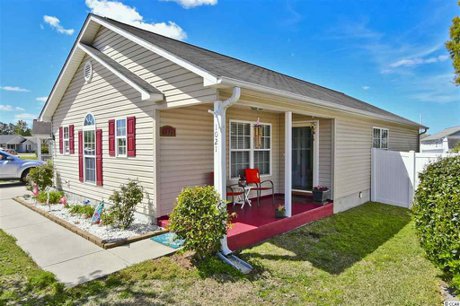 Real Estate in Pines of St. James
The homes found throughout the Pines of St. James are single-family homes built within the past 10 to 15 years. Most feature two, three, or four bedrooms with floor plans including less than 2,000 heated square feet. The community does include some smaller homes making is more budget-friendly for first-time homebuyers and those seeking a lower-priced home in a great neighborhood.
The Pines of St. James is an HOA community with a required HOA fee. The fee is rather reasonable and helps to cover the maintenance of the common grounds throughout the community.
Things to do in Pines of St. James
A location found near Myrtle Beach gives residents easy access to the best area attractions. Many of the top things to do throughout the area are just minutes from the Pines of St. James.
Golfers will love the access they gain to some of the best courses in the area. The International Club of Myrtle Beach, TPC Myrtle Beach, Indigo Creek Golf Club, and Indian Wells Golf Club are all found just minutes from the community.
Residents enjoy easy access to shopping just minutes from the community. In addition, the most popular beaches and attractions are all within about 15 to 20 minutes or less. Huntington Beach State Park is easily accessible for residents and plenty of other great attractions are found just a short drive away.
Living in Pines of St. James
Moving to the Myrtle Beach area is an exciting thing with the desirable climate, the ocean nearby, and plenty of things to do. However, it can be stressful to find the right home and the right community. If you're looking to relocate to Myrtle Beach, consider looking at the Pines of St. James. This community provides homes perfect for a wide variety of home buyers.