Springfield Homes in Murrells Inlet
A wonderful neighborhood found in Murrells Inlet, Springfield offers plenty of amenities and a great location. It's found close to Myrtle Beach and very close to the beaches of the area, as well. Murrells Inlet is known as the Seafood Capital of South Carolina, so many of the best seafood restaurants are also found nearby.
Springfield has plenty to offer with a variety of options for several types of home buyers. Whether you're relocating to the Myrtle Beach area or you're just looking to get out of the city, this may be the perfect community for you.
Real Estate in Springfield
Development of Springfield started in 2001 and many of the homes were built 10 to 15 years ago. The homes range in style and size but offer a great option for a second home, rental property, or first home.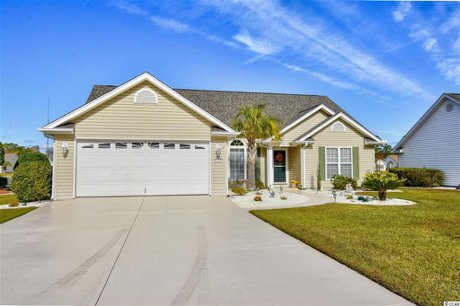 Most homes in Springfield are two or three room options, while some are larger. They offer plenty of characters with their own design. It's common to find gourmet kitchens and vaulted ceilings within the homes throughout the community.
Homeowners find Springfield to be a rather private community with the streets only providing a few properties each. Sidewalk-lined streets and mature wooded lots are also found throughout with many properties offering more than an acre of land.
Springfield is an HOA community with a reasonable HOA fee. The fee pays for upkeep on the amenities, cable TV and trash pick-up.
Homes in Springfield don't hit the market often, but when they do, they don't last long. Many of the residents stay here long term because it's such a desirable community.
Things to do in Springfield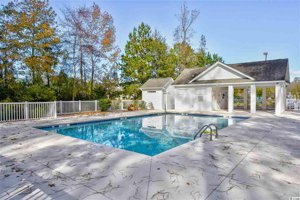 Springfield does provide access to a community pool and clubhouse. However, there are no other amenities in this community. The location does provide easy access to plenty of things to do throughout the area, though.
Springfield is located close to many great golf courses and a couple of public boat ramps. Those looking to get outside and enjoy the weather will have a variety of options including nearby beaches, golf courses, boating options, and nature attractions. Huntington Beach State Park is found nearby, along with many other great attractions to enjoy.
Residents can also easily access everything Myrtle Beach has to offer as it's just a short drive from Springfield. From top attractions to great dining options, there's plenty to enjoy just minutes from the community.
Living in Springfield
Springfield offers a wonderful place for many homebuyers to search. It's filled with great properties and when they do hit the market, they are very popular options for those relocating to the area or looking to live outside of Myrtle Beach.
No current listings, please check back later.