Southborough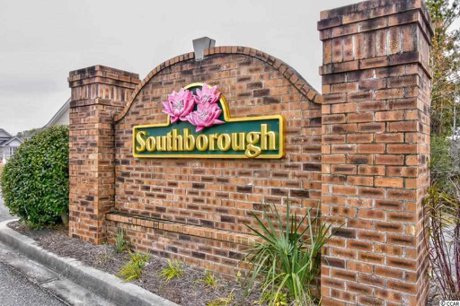 A very popular location for those relocating to the Myrtle Beach area or looking to go from renting to owning, Southborough is found near St. James High School. It's close enough for residents to easily enjoy the best of the Myrtle Beach area, yet far enough away to avoid the hustle and bustle of the city.
The location is highly desirable with plenty of great things to do nearby, many residents flock to the communities near Southborough and to Southborough itself. This community is very popular and has plenty to offer for a variety of home buyers.
Real Estate in Southborough
A single-family home community found off McDowell Shortcut, Southborough does have a Myrtle Beach address. It's very close to Murrells Inlet and just minutes from Garden City.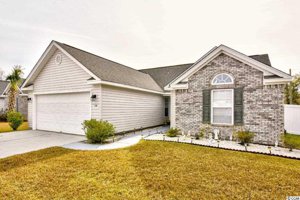 The homes found in Southborough range from about 1,300 square feet to more than 2,500 square feet of living space. These homes were built by several different builders with Flagship Construction building a large amount of the homes. Many of the homes include upgraded flooring and custom kitchens. It's also common to find bull-nosed corners within the homes found in Southborough.
Southborough is found very close to the community of Indigo Fields and the Pines of St. James. It fits in with these communities very well and offers similar types and sizes of homes.
Things to do in Southborough
The location of Southborough offers residents easy access to plenty of top golf courses, great attractions, and plenty of beaches. The Indigo Creek Golf Club, Indian Wells Golf Club, and International Club of Myrtle Beach are all found nearby. Huntington Beach State Park and Garden City Beach are not far away, either. Even boaters will find public boat ramps within just a few miles of the community.
Shopping, dining, and entertainment are all found nearby, as well. With Murrells Inlet very close to the community, it's easy to enjoy some of the top seafood restaurants in the area. In addition, Marsh Walk offers plenty of restaurants and it's just a short drive from Southborough.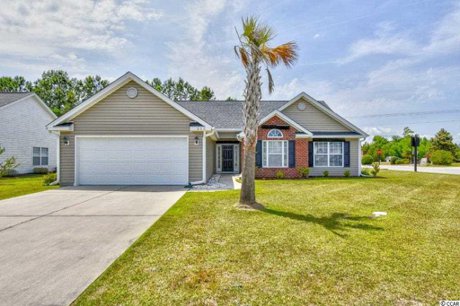 Residents can enjoy shopping at Inlet Square Mall or the Homespun Crafters Mall. Both are found just a short drive from the community.
Living in Southborough
Southborough offers a location many find very desirable when looking for a home in Myrtle Beach. It's close to some of the best dining, shopping, and entertainment including top golf courses and beaches. The homes offer something for just about any budget and even first-time homebuyers will find this community rather desirable.
No current listings, please check back later.