Seasons at Prince Creek - A Master Planned 55+ Community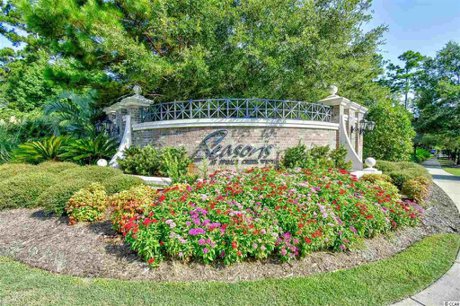 A master-planned 55+ community offering plenty of amenities and a great place to call home, Seasons at Prince Creek has become a very popular choice for those looking to retire near Myrtle Beach. It's a gated adult community with more to offer than most other similar communities.
The location offers residents excellent access to top area beaches, amazing attractions, and plenty more. It's fund just outside Myrtle Beach in the Murrells Inlet community, which is known as the Seafood Capital of South Carolina.
Real Estate in Seasons at Prince Creek
This 55+ community in Murrells Inlet offers plenty of homes and was started by Levitt & Sons in 2004. However, Dockstreet Communities acquired Seasons at Prince Creek in 2009 and finished the community in 2017.
The community offers two series of homes known as The Majestic Series and The Phoenician Series. The Majestic Series includes five floor plans all with two bedrooms and a den. Square footage for this series ranges from 1,748 to 2,015 square feet.
The Phoenician Series offers larger homes with one floor plan offering three bedrooms. All floor plans include a den and the square footage ranges from 2,286 to 2,501 square feet of heated living space.
A few other types of homes are available with some offering four bedrooms and up to about 2,900 square feet of heated living space. Some homes offer solar panels and energy conservation features, while most provide marble baths, granite countertops, hardwood floors, and vaulted ceilings. Most of the homes were built between 2010 and 2015.
Things to do in Seasons at Prince Creek
The amenities make this community extra special with a 29,000 square foot clubhouse providing plenty of things to do. A full-time activities director is on staff to provide scheduled activities including card games, poker, quilting, arts and crafts, and much more.
The clubhouse also offers a library, ballroom, billiards, and computers. There's an indoor swimming pool and men's and women's saunas, too. The community also offers an outdoor swimming pool, tennis courts, biking/walking trails, bocce ball and much more.
Seasons at Prince Creek is found next to the TPC Myrtle Beach Golf Club and just minutes from two public boat ramps. This allows residents to enjoy fine dining at the TPC restaurant, incredible golf, and plenty of boating opportunities.
Of course, the location also makes it easy for residents to enjoy the beach and plenty of area attractions.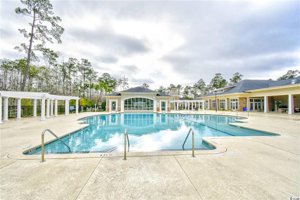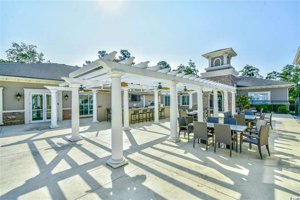 Living in Seasons at Prince Creek
Those looking to retire to the Myrtle Beach area will find Seasons at Prince Creek to be one of the best 55+ communities in the area. It's filled with homes perfect for a retired couple and offers all the amenities an active adult could possibly want.